Fans all over the world will never forget the day in January 2016 when One Direction announced they were taking a break for an indefinite amount of time. Since then, Harry Styles, Niall Horan, Liam Payne, Louis Tomlinson, and Zayn Malik have all started solo careers, but fans still hope that the boys will get back together. Thinking too much? Maybe. Even though there hasn't been any "official" news about a return, the boys have talked about it more than once.
Even though it's clear that 1D won't get back together any time soon, we're still holding out hope that they will. In the meantime, here's what the guys themselves have said about the possibility of a return!
Niall Horan Gives One Direction News
Niall Horan
In May 2023, Niall told 1D fans that a chat between him and his ex-bandmates on WhatsApp was "louder" than ever. This made the fans go crazy.
"We've had three or four group chats," he told E! News.
"Some of them have been quieter than others. This new one is certainly louder than most, and that's been great. If I checked my phone in a few minutes, I'm sure I'd see some texts."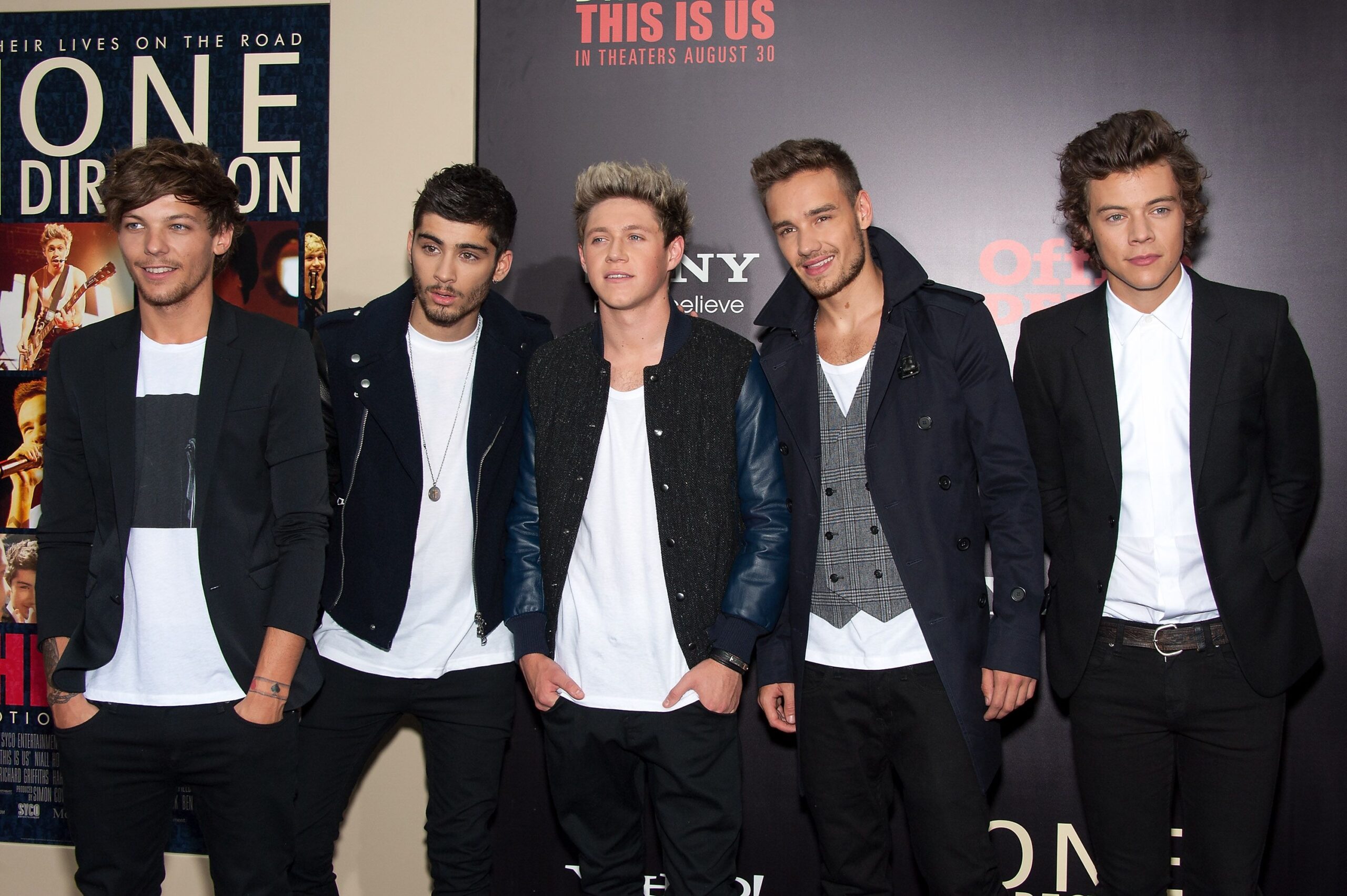 Harry Styles is a singer.
Harry hasn't said much about the possibility of the band getting back together, either. "I fear that it's not a yes or no question," he told James Corden on The Late Late Show."I don't think I'd ever say that would never happen. I don't see why we wouldn't do it if we wanted to at some point."
Harry has also been seen hanging out with fellow band member Niall Horan a lot in the last few months. Is this the beginning of a 1D get-together? A singing project between the two of them? Or they could just be hanging out.
Liam Payne
During an interview with Delicious TV in May 2023, Liam talked about a One Direction group chat, but he didn't say anything about a possible return. When asked directly about new rumors about the band getting back together, all he could say was "I don't know."
In June 2022, Liam went on a podcast with Logan Paul. During the show, he talked about his time in the band and revealed that it wasn't always easy.
He talked about different fights and problems in the band and even talked about a time when he got into a fight with one of his friends. When talking about Zayn and Gigi Hadid's relationship, he said, "There are many reasons why I dislike Zayne." He later went on Twitter to say that his quotes were taken out of context and that he didn't make his point well.
Read Also: Teresa Palmer's Children Saved Her From A Role That Haunted Her Dreams