BINGE offers more nostalgia than the 20 th Harry Potter anniversary special.
An ultimate trivia contest hosted by Helen Mirren began airing on American networks last November. Now, it's available down under.
All episodes of Harry Potter – Hogwarts Tournament of Houses are available on Saturday, January 15 for all Aussies.
The trailer teases that "This is the night you have been waiting for …" Helen Mirren to tease in it. You can bet it is!
The four-part series is basically a very intense, very aesthetically pleasing round of very difficult, Harry Potter-themed pub trivia.
With three representatives each for Gryffindor, Hufflepuff, Ravenclaw, and Slytherin, the houses are ready to fight it out for the House Cup.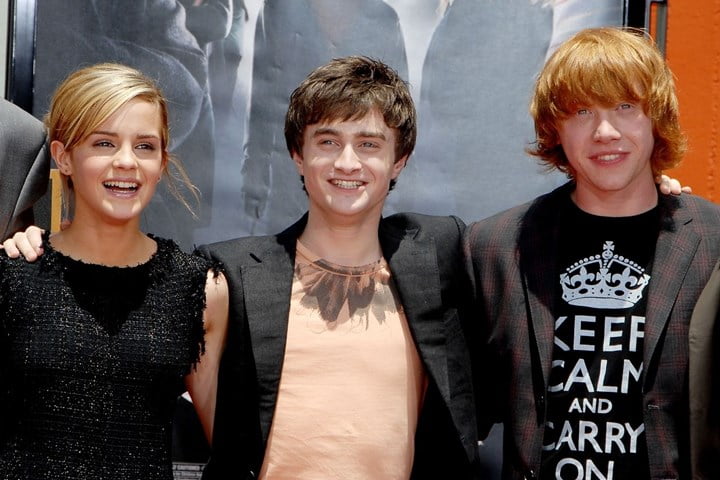 Featuring cameo questions from the likes of Tom Felton (Draco Malfoy), Shirley Henderson (Moaning Myrtle), as well as Pete Davidson and Jay Leno, the representatives will be tested on all their Potter knowledge.
So, gather your most Potter-obsessed besties and get ready for one competitive watch party.
The series comes in a wave of Potter-themed reminiscence, with Harry Potter 20th Anniversary: Return to Hogwarts airing on New Year's Day.
Read Also: Meet The Contestants Of Married At First Sight Australia 2022
Starring Emma Watson, Daniel Radcliffe, Rupert Grint and a group of other beloved actors from the franchise, it took us back to simpler times, where all we wanted was a letter from Hogwarts, or the peace and quiet to re-read the seven-book series again.
While many from the production of the films were involved in the look-back, author of the original series, JK Rowling, was noticeably absent.
This comes after she made a number of transphobic comments, causing many from her original millennial fanbase to disassociate the novels from their author.