Lewis Hamilton has become a symbol of speed, skill, and unmatched success in the fast-paced world of Formula One racing. With seven World Championships under his belt, he has proven that he is one of the best drivers in racing history. Even though the whole world is interested in his work, the attention often goes beyond the racetrack and into his personal life, especially his relationships with women.
Fans, the media, and gossip pages have been interested in Lewis Hamilton's love life for a long time. The F1 driver is known for being mysterious and keeping his personal life private. He has been able to keep most of his love adventures a secret. But because he is famous and has fans all over the world, people are always interested in his love life.
The 38-year-old is more than just a racecar driver; he is a societal phenomenon. He is a well-known person in the entertainment world because of how he looks, what he does for charity, and how outspoken he is about social issues. Whether he is dating a fellow celebrity or trying to keep a low-key relationship out of the public eye, Hamilton's love life continues to be a source of constant speculation among fans and enthusiasts.
Now that there are rumors that he might be dating Shakira, we'll look back at all of Lewis Hamilton's past relationships.
Is Lewis Hamilton dating someone?
Lewis Hamilton and Shakira were quickly linked to dating rumors in 2023, and the talk doesn't look like it will stop any time soon.
When the two were seen on a boat together, days after they were seen having dinner together in Miami, fans went crazy.
Fans saw the 46-year-old Colombian singer, who just broke up with her boyfriend, watching the Mercedes driver cross the finish line in second place at the Spanish Grand Prix.
Nicki Minaj (2018)
When Lewis and Nicki were pictured together at New York Fashion Week in 2018, rumors started to spread that they were dating. Even though they didn't say anything about the allegations, they both posted photos of each other on social media, including some cute ones of them on vacation in Dubai.
But it looks like their relationship didn't last long, because Nicki Minaj got back together with her high school boyfriend and now-husband Kenneth Petty later that same year.
Sofia Richie (2017)
The Sun said that Sofia and Lewis started dating after she became friendly with Justin Bieber, who is Lewis's close friend. Even though they were 14 years apart in age, they didn't say much about their relationship. However, they were seen together at Paris Fashion Week. But soon after that, Sofia started dating Scott Disick, which got a lot of attention.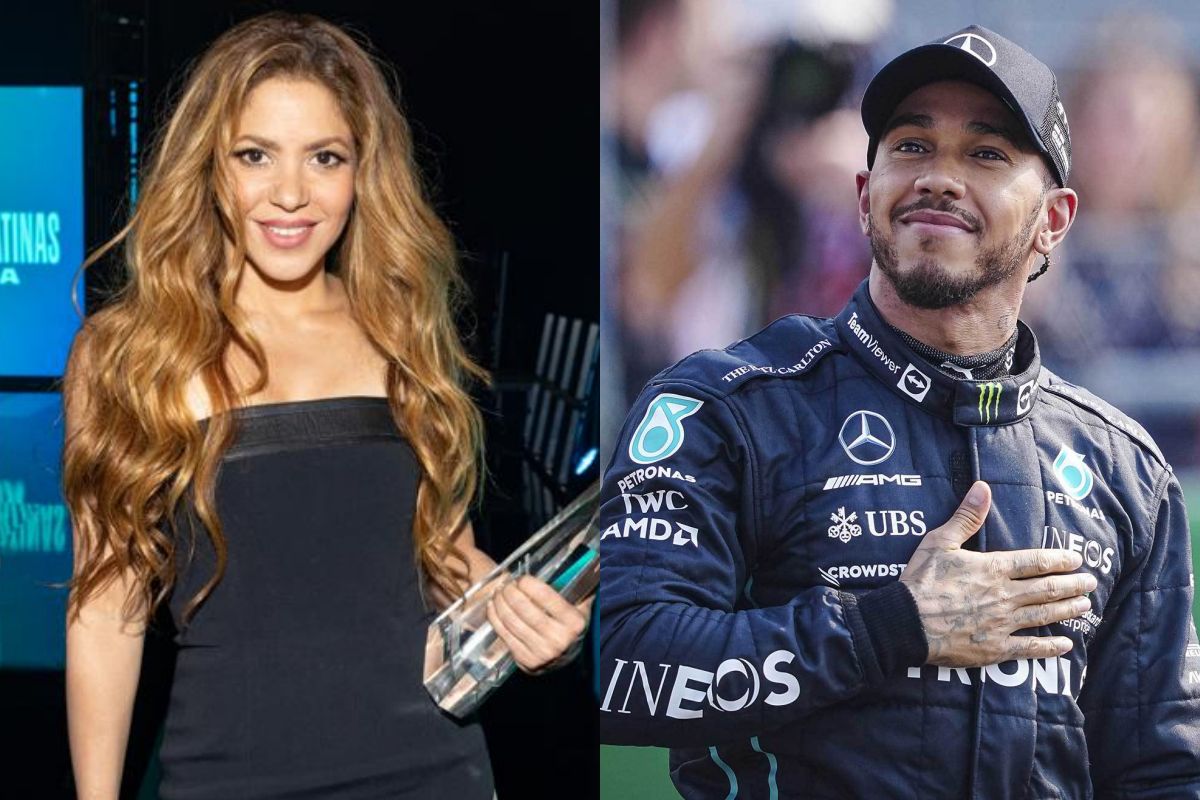 Winnie Harlow (2016-2017)
Late in 2016, Lewis was pictured with American model Winnie Harlow, and the news spread quickly that they were dating. Even though neither person stated nor denied the relationship, they were seen together several times in 2016 and 2017.
Kendall Jenner (2016)
Lewis Hamilton and model Kendall Jenner's names were linked for a few months in 2016, leading to rumors that they might be dating. The rumors spread when the two were seen on vacation with the Kar-Jenner family in Cannes and Monaco. This made fans and the media even more interested. Kendall was later seen at the Monaco Grand Prix wearing Lewis Hamilton's distinctive gold chain, which added to the mystery.
Barbara Palvin (2016)
In 2016, after they met at the Cannes Film Festival, there were rumors that model Barbara Palvin and race car driver Lewis Hamilton were dating. People started to believe it was true when the two were seen together at several Grand Prix races in 2016. Fans and other people who saw them got curious and started to wonder what their relationship was like. Few details were known, but the fact that they were often seen together in the famous world of Formula One made people wonder if there was more than meets the eye.
Rita Ora (2016)
Even though Rita and Lewis never said anything about their relationship in public, it was clear from how often they were seen together and how comfortable they looked in photos. In 2016, they went on a fancy vacation to Montenegro, where cameras caught them having fun with each other by the pool.
In the same year, Rita went with Lewis to the Abu Dhabi Grand Prix. There, she posed with his mother, Carmen Larbalestier, cementing her place in Lewis's inner group.
Veronica Valle (2015)
In 2015, Veronica and Lewis's relationship quickly went downhill, and they broke up after only three months. After they broke up, there was a lot of stress because Veronica publicly criticized her ex-partner in the press not long after they broke up.
Read Also : The Summer I Turned Pretty Will Soon Start Its Second Season.