Apple has given iPhone users in Australia and New Zealand a brand-new safety tool that is a big deal. Users with iPhone 14 models will be able to send a message to emergency services even when they are not in a mobile or Wi-Fi coverage area.It's a great update for iPhone 14 users in Australia, where many rural and remote places have poor reception, or for people who like to get away from the grid and go camping.
This feature is also helpful in an emergency because it lets users turn on the "Find My" app and share their position with contacts via satellite. This gives loved ones peace of mind, for example, if they are travelling to or through a remote location.
How the satellite SOS works in an emergency
When set up and turned on, Emergency SOS via satellite connects a user to emergency services through text messages to a relay centre with Apple-trained emergency experts, who then connect to emergency call centres.
They must first try to call 911 (000), and if that doesn't work, they can tap "text via satellite."
The user will see a short, easy-to-use questionnaire asking important questions about the type of situation they are in, where they are, and if there are one or more people to treat.
After answering the questions, users will be shown how to point their phone towards the nearest satellite to send the first message to dispatchers.
The message includes the answers to the questionnaire, the position (including altitude), the iPhone's battery level, and Medical ID, if it's turned on. In clear conditions, it can take as little as 15 seconds to send.
It will also instantly tell your emergency contacts where you are, and users can also choose to send them a live transcript of their text messages with the relay centre.
Emergency SOS via satellites is basically triage for situations that happen off the grid. It gives users and first responders the best and safest chance of success.
With the Find My app, users can share their location via satellite even when there isn't an emergency. Find My app users with an iPhone 14 can go to the "Me" tab, scroll down until they see "My Location via Satellite," and then tap "Send My Location."
iPhones Groundbreaking Satellite Safety Technology
The feature is also made to work with other safety features from Apple, like Crash Detection and Fall Detection. If a user is not responding, it will instantly connect with the relay centre.
By connecting to a real satellite, users can test their phone's satellite connection and try out the new Emergency SOS features without calling the emergency number
Australia and New Zealand are the 13th and 14th countries to use the custom technology. It was first used in the US and Canada on November 15, 2022, and then in December, it was used in countries in Europe and the UK.
Communications Minister Michelle Rowland said that the Australian government liked the "innovative" technology because it would be a "strong backup to keep Australians connected in an emergency."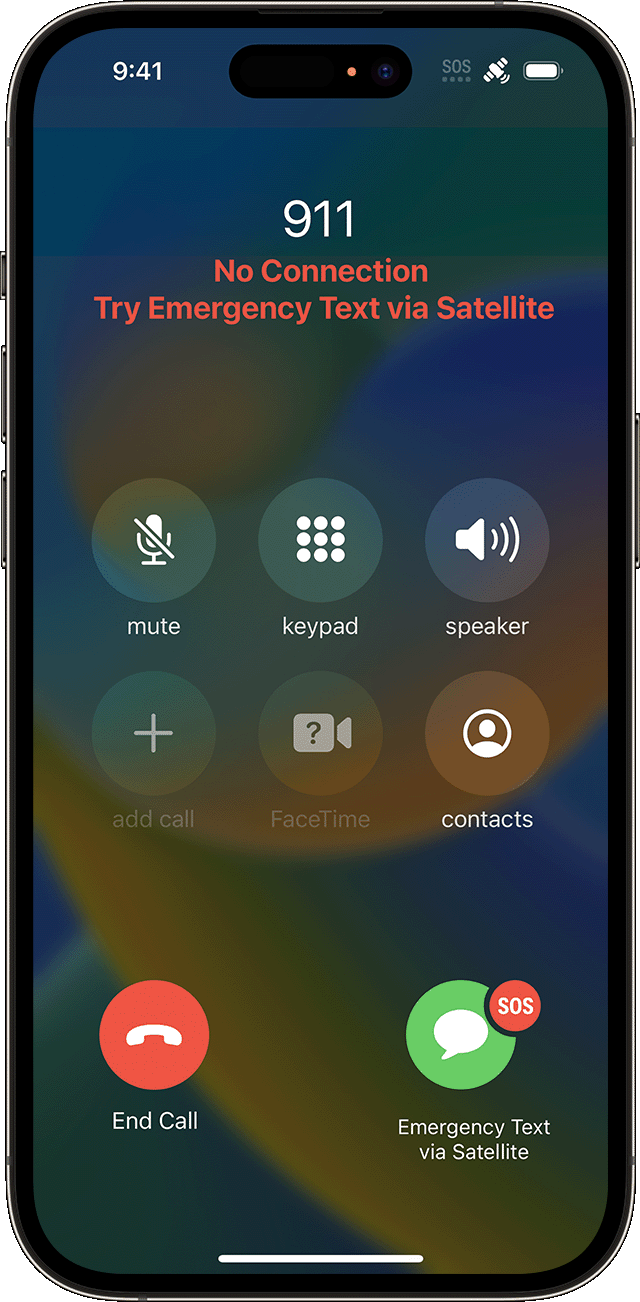 She said that Australians know how important it is to stay connected in regional, rural, and remote places, especially when they need emergency services.
"This will go a long way towards making it easier for emergency services to help people, protect them, and keep them safe from harm."
And the technology has already saved lives. For example, two people whose car went off the road in a California national park and got stuck in a remote canyon without phone service were saved by the technology. When he used the tool, another man was also saved.
From Monday, May 15, Emergency SOS via satellite will be available on all iPhone 14 models in Australia and New Zealand, including the base phone, 14 Plus, 14 Pro, and 14 Pro Max.
It will be free for two years when you get a new iPhone 14 and turn it on.
Read Also : Secretlab's stunning MAGNUS Metal Desk is now available in Australia