Jennifer Lawrence has made one of her first major red carpet appearances in years, stepping out for the world premiere of her new Netflix film Don't Look Up on Sunday evening in New York City.
After having stepped away from the spotlight in recent years to concentrate on her private life and family, this was the first appearances she made in public since she announced her pregnancy. Jennifer revealed she was expecting the first child of her partner Cooke Maroney in September, after they got married in the year 2019.
The 31-year old actress wows the crowd with her champagne-colored, fringed Dior gown at the red carpet. With her elegantly pulled hair back, and her makeup clean and fresh her appearance was simply, radiant.
"I'm excited to be here with the whole cast," Jennifer said to ET on the red carpet. "I'm so excited for this movie and for people to see it."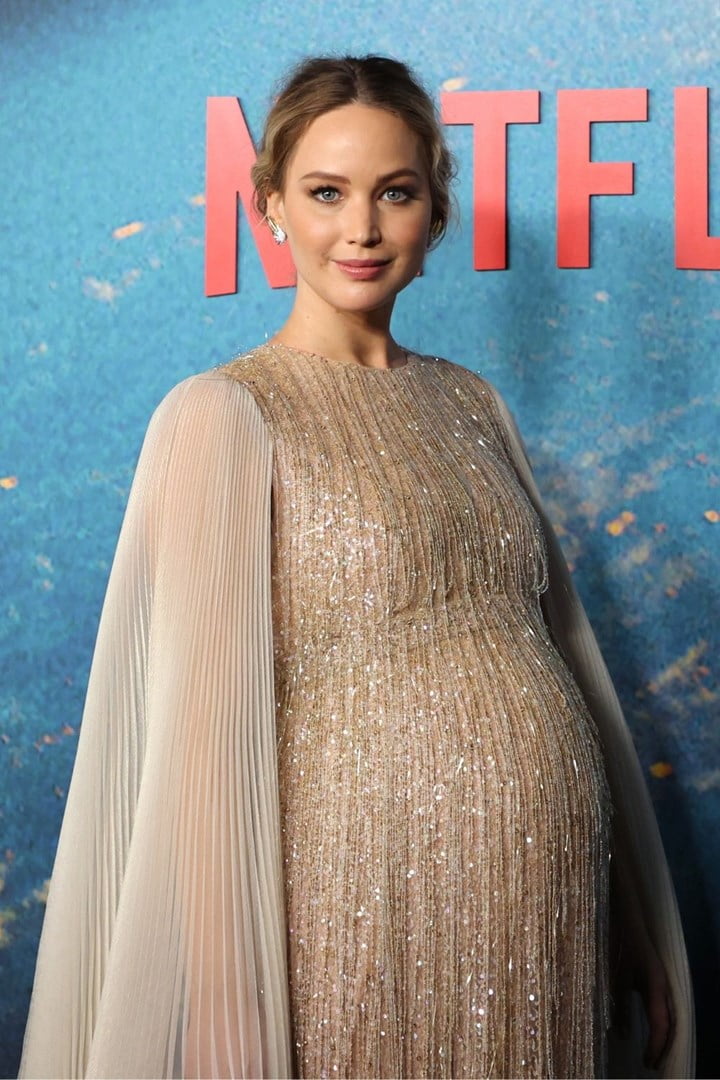 Jennifer was seen in red carpet fashion by co-stars, which included Leonardo DiCaprio, Jonah Hill, Meryl Streep, Kid Cuddi, Himesh Patel and Tyler Perry.
While Leo was simple in a tie and navy suit, Jonah showed off his fashion sense wearing an all-blue suit with no any shirt. Jonah did include a necklace of beads to the outfit, which further demonstrates his status as a laidback surfer gent now.
Meryl was seen wearing an black turtleneck and black tights with the semi-sheer and black dress… which appears much like a huge glow-mesh. And we're into it.
With the film already garnering Oscar buzz and red carpet pictures are capturing our hearts It's clear that "Don't Look up" is one to keep an eye on!
Don't look up premieres on Netflix on December 9, 2021.